Main content starts here, tab to start navigating
Panettone are here!
Our first batch of Traditional Panettone with citron and rum-soaked raisins is ready for sale in all our NYC stores.

Stay tuned for chocolate-cherry, available everywhere Thanksgiving week.Sullivan St Bakery @ Gold Belly

Find us at 533 W47th St. (7:30-5:00, 7 days a week), 236 9th Ave. (8:00-8:00, 7 days a week), and 103 Sullivan St. (8:00-4:00, 7 days a week) Can't make it to NYC? Order here,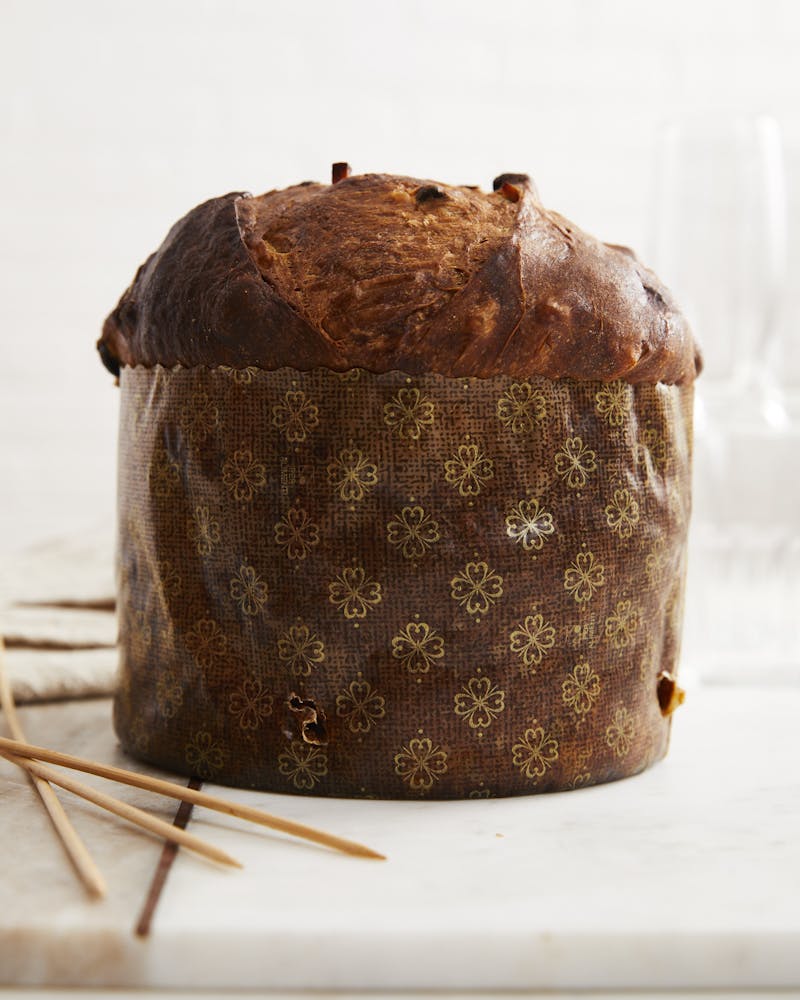 Announcing Our New Partnership with Fresh Direct
We are pleased to announce a small variety of Sullivan St Bakery items are available through Fresh Direct.
Follow the link to purchase our Patate Pizza, Disco Romano and Biscotti Pratesi. Sullivan St Bakery @ FreshDirect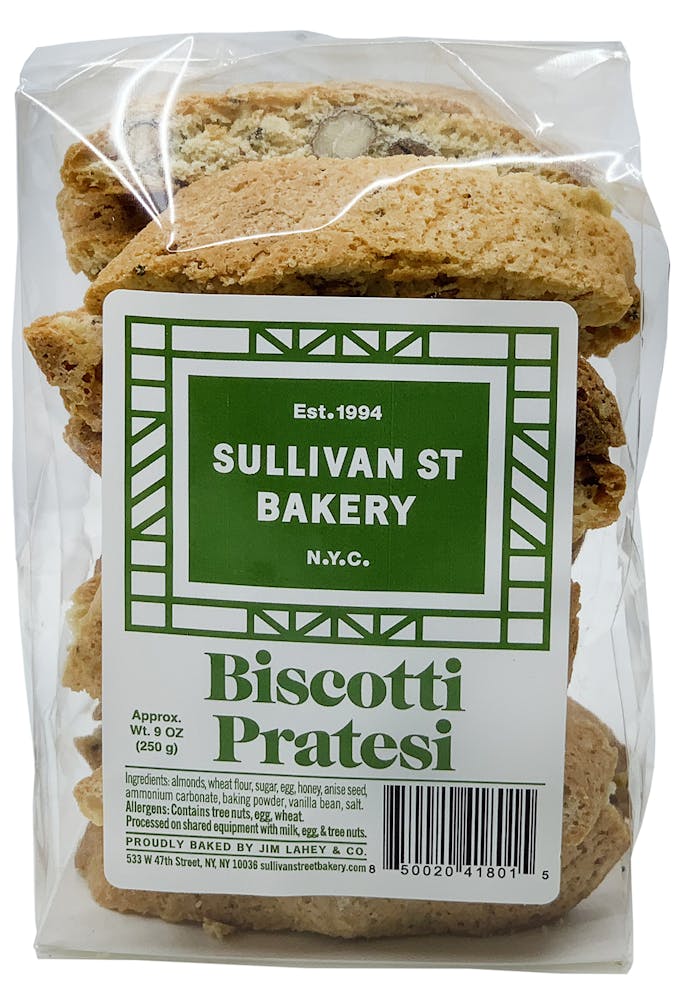 Introducing SULLIVAN STREET BAKERY PRESENTS series
We hope you can stop by our Hell's Kitchen 533 West 47th St location to view our inaugural "Sullivan Street Bakery Presents" series. This series will feature artists from the community, using our café as a gallery to show and promote their work. Our first artist, Ryan Brondolo, works with colored pencil, ink and acrylic paint to create colorful, vibrant illustrations. Ryan's work can also be viewed at bronsoloillustration.com.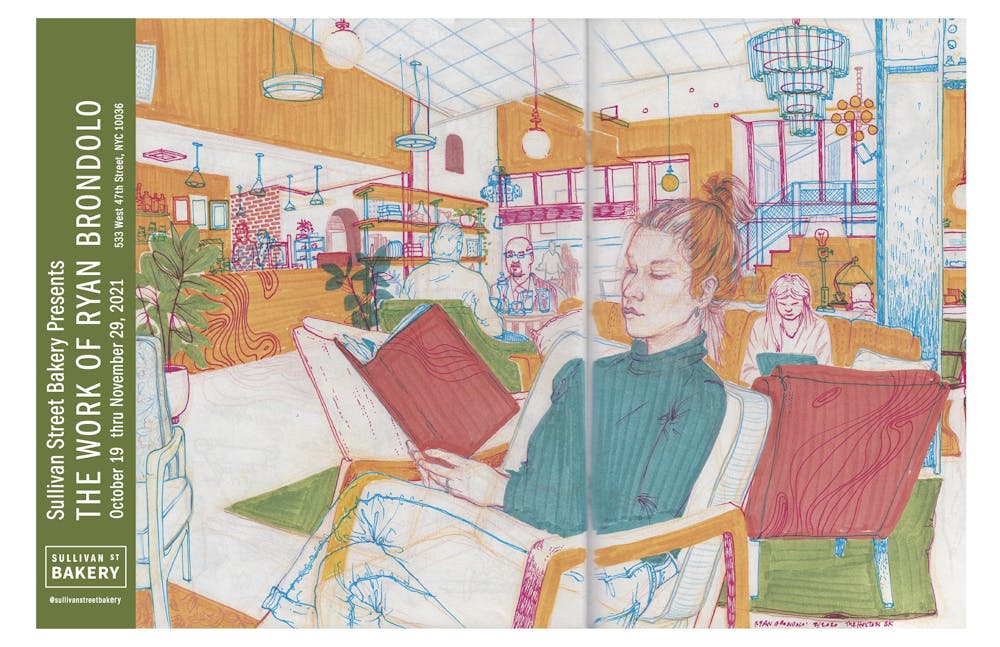 Good Morning Hell's Kitchen!
The doors now open daily at 7:30am! Try one of our new Egg Bowls or a delicious Apple Caramel Bomboloni with your morning latte.