Main content starts here, tab to start navigating
Now Serving Brunch in Chelsea
With Spring's arrival, we are excited to break out the china and glassware to introduce our new Brunch menu, served Tuesday thru Saturday 8am - 2pm. Our bakers are back in house producing fresh breads and pastries every morning and tasty Neapolitan pizzas, reminiscent of our Co. days, in the afternoon/evening. A concise list of wine and beer are also available for your enjoyment.
Lunch and Dinner Menus are coming soon!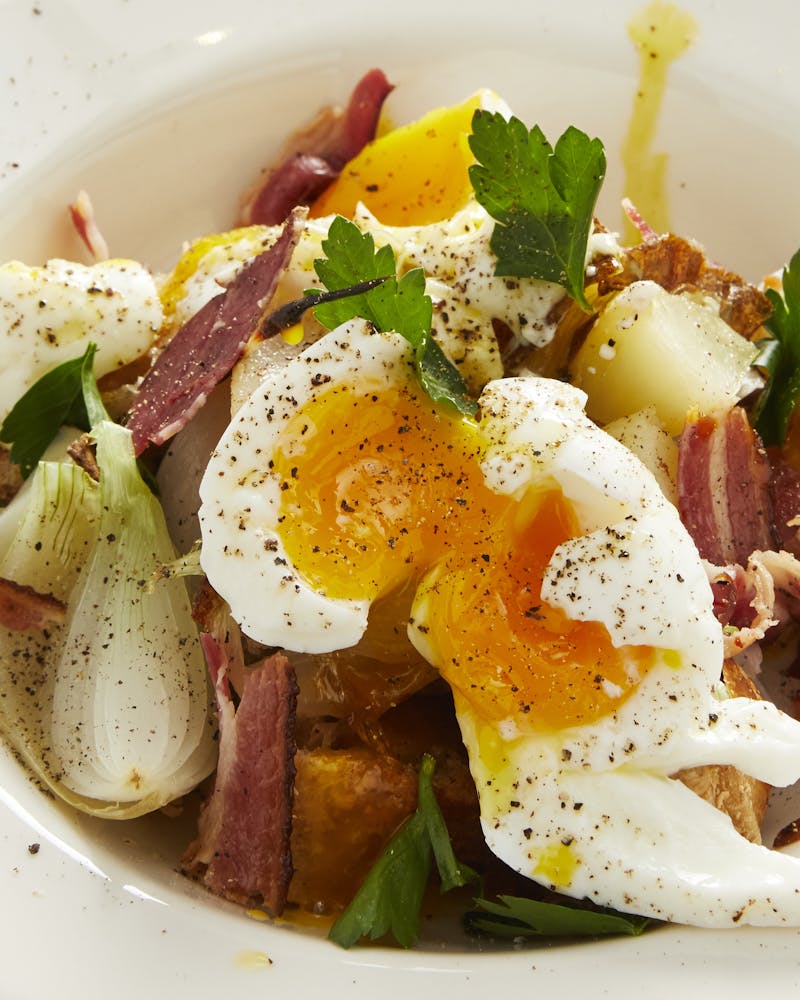 SULLIVAN STREET BAKERY PRESENTS series Introduces Colleen Pike Blair
Born and raised in southwestern Ontario, Colleen is a mother, artist, and healthcare executive based in Hell's Kitchen, NYC. She studied printmaking at the Art Students League of New York and has served on the board of The Society of American Graphic Artists (SAGA) since 2016.
"For the past ten years I've been working primarily in stone lithography, in which I'm considering three things: light, time, and imperfection. Light, because of seeking a luminous medium. Time, because the basic materials are ancient, and in recognition of the value in allowing ideas to incubate. Imperfection, because of a fascination with the patterns and adaptability of biological life under duress."
For more on Colleen and her work please visit her website at colleenpikeblair.com or sagaprints.com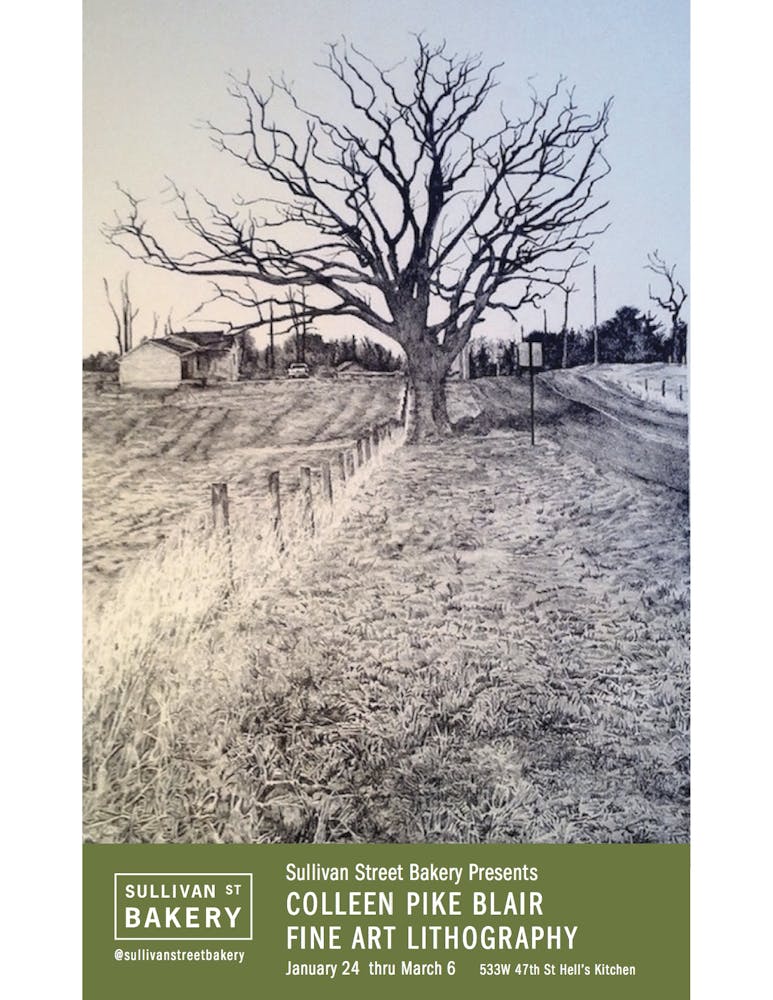 Announcing Our New Partnership with Fresh Direct
We are pleased to announce a small variety of Sullivan St Bakery items are available through Fresh Direct.
Follow the link to purchase our Patate Pizza, Disco Romano and Biscotti Pratesi. Sullivan St Bakery @ FreshDirect